Fast food can lead to inflammatory responses in the brain and also increases the risk of memory loss.
To do this, scientists conducted an experiment during which they randomly divided young and old rats into three groups.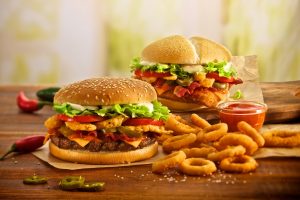 The rodents in the first group consumed food for four weeks. There, 54% of the composition of the dish was occupied by complex carbohydrates, and 32% and 14% were proteins and fats, respectively.
The second group of rats received deeply processed products in the form of fast food and semi-finished products – 19.6% protein, 63.3% refined carbohydrates and 17.1% fat. The third was fed the same foods, but they were also given docosahexaenoic acid (DHA), an omega-3 fatty acid.
So, in older rats from the second group, markers of inflammation in the brain increased significantly, but memory problems also formed. At the same time, DHA helps prevent the negative consequences of malnutrition.
Therefore, the authors of the study recommend eating more complex carbohydrates https://en.wikipedia.org/wiki/Carbohydrate and unprocessed foods.